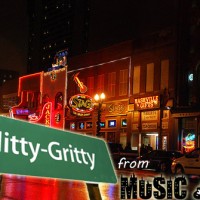 Sam Hunt has already sold out eight concerts on his 15 In A 30 Tour.
Reba McEntire serves as co-host this morning for ABC's The View. The appearance is in conjunction with the release last Friday of her first Christian album, Sing It Now: Songs of Hope and Faith.
Blake Shelton has unveiled the music video for his brand new single, Every Time I Hear That Song. See the Video
Thomas Rhett scores his seventh number one this week with Star of The Show. He co-wrote the song, inspired by his wife, Lauren, with his dad, Rhett Akins.
Patsy Cline will be the focus of American Masters, airing on PBS beginning March 4. The documentary commemorates the 54th anniversary of Patsy's death (1963) in a plane crash. Leann Rimes, Reba, Mickey Guyton and Kacey Musgraves are among those who speak about Patsy's legacy during the documentary, which is narrated by Rosanne Cash.
Brantley Gilbert has overcome a great deal in his life but says the one thing that terrifies him is having a daughter. Brantley says while kids aren't part of the equation at the moment, he and wife Amber have discussed having a couple and he just knows if he has a daughter, he'll be a very protective father from day one.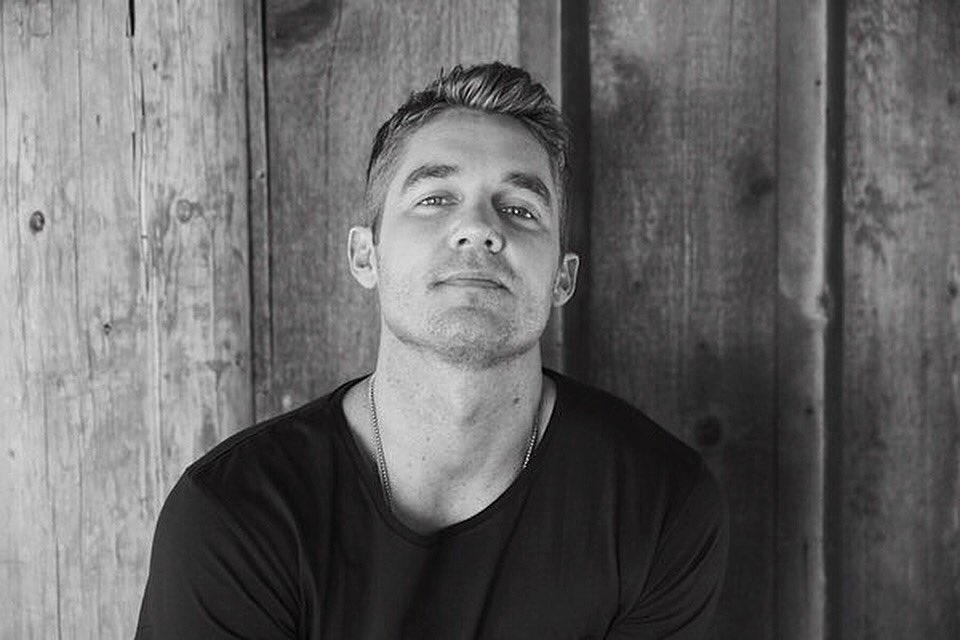 Brett Young will make his national television debut tomorrow morning on NBC's The Today Show. He'll perform his debut hit, Sleep Without You. Brett's self-titled debut album will hit stores this Friday.
KITV claims Reba McEntire is selling her Nashville property for $7.9 million. The 83-acre estate features a farm, a Colonial house, a lake, a tennis court, a pool, a barn and an equestrian center.
Old Dominion performed at the official New England Patriots after-party following the Super Bowl on Sunday. They posed for pictures with the Super Bowl trophy and the Kraft family.
Luke Bryan tells People magazine that raising a teenager is challenging. "It kind of just happened and I woke up one day and I'm raising a teen. And it's a challenge because my main thing with Til is just properly giving the right amount of advice and realizing you're talking to someone who is becoming an adult. I have to be that parent role where if he does something, he needs to get in trouble, but I want to be a friend to him too."
Kelsea Ballerini tells E! News that she is looking forward to performing at the Grammys on Sunday. "I've never even been to the Grammys before so I'm just like the fangirl that has seen it on TV every year and watched it as a fan. To be able to go this year and have a reason to go this year is insane. Being nominated in of the big four categories, it's one of the coolest things that has ever happened to me. I'm really excited, really nervous, but I'm glad to kick it off up here in New York. You never really prepare to sing on a stage that has such deep roots in music and such a big legacy, let alone look down and see Adele, Beyonce, all these legends in music right now. I'm probably going to be more nervous than I've ever been." Plus she is bringing her Fiance!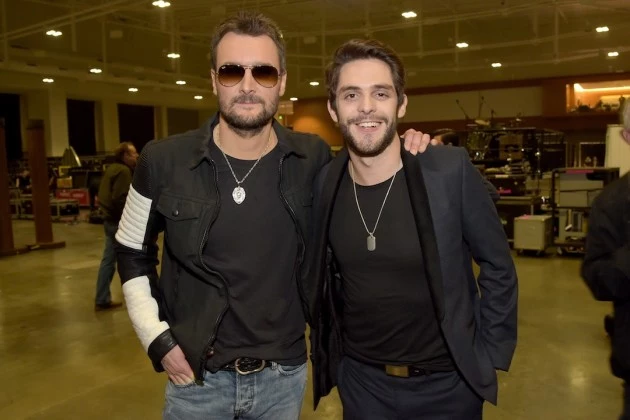 Thomas Rhett tells the Miami Herald that he is a huge Eric Church fan. "Because of my dad [Rhett Akins], I grew up listening to everything you would expect like Merle Haggard, Hank Williams Sr, Waylon Jennings and all those legends. A turning point for me was discovering Eric Church in high school. I am a huge fan of Eric's and his music made me want to be a songwriter. My current country playlist runs the full spectrum of what's going on right now in country music, from Chris Stapleton to Sam Hunt and everything in between. If you're looking to discover something new, go listen to Brent Cobb's Shine On Rainy Day."