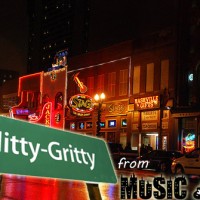 Jon Pardi's Dirt On My Boots is the No. 1 country song in the nation. It's Jon's second No. 1 after Head Over Boots got there in 2015.
Jon Pardi tells Billboard magazine that he refuses to do a Polar Bear Plunge with Dierks Bentley. "He loves being cold. I don't think I've ever met anyone who loves being cold as much as him. The man is into ice baths. He hops in a bath of ice cubes. He'll sit in there for thirty minutes. I can't understand it… But, he's one of a kind."
Brad Paisley played three sold out shows last weekend at the Country 2 Country Festival with special guest CHRIS YOUNG joining him onstage to sing Brad's hit I'm Still A Guy.
Brad Paisley tells People magazine that he is sick of America being divided. "I am really sick of this climate — really sick of the negativity, I have two little boys, and I want them to feel like this is the nation that I know. That this is the nation that isn't petty. We have to be as good as we want to be as a nation. We have to do these things, we have to find love."
I'm going to obviously do my best as a father to set a good example for my children. I want them to see good examples from our leaders. So that is a challenge for our leaders to do that."
Lauren Alaina tells Radio.com that she's a goofball. "The line, "You won't make yourself a name if you follow the rules" is one of my favorites in "Road Less Traveled." I'm a goofball, and I have this huge personality, and I used to try to hide that. I used to try to kind of dim my light. Now I just embrace my personality, and it's not for everyone, and that's fine, but I think I have to be myself, and I think we all have to be who we really are."
Lauren Alaina tells Radio.com that her father recently married a 29 year-old woman. Lauren is 22 and says: "Everything that happened in the last few years was hard to get used to! But it was so—the whole divorce and my parents getting remarried… it's always weird when your parents are with other people. But it was good for me to see them happy. It all sounds crazy, and my dad's wife is seven years older than me, and my mom married one of my dad's really good friends from high school, but it worked out somehow, and that's the really beautiful thing about it."
The National Enquirer claims Keith Urban was uncomfortable with Nicole Kidman's lovemaking scenes in the HBO show "Big Little Lies". A source tells the tabloid: "Keith must be going nuts with jealousy watching his wife expose her naked body to another actor, and the world! He's in showbiz, too, so he knows there's things you have to do sometimes, but it can't be easy for him."
Trisha YearwoodRISHA YEARWOOD is in the studio working on new music she plans to release next year.
Charlie Daniels will release his autobiography, Don't Look At The Empty Seats, October 24.
Several up and coming acts, including American Idol winner Trent Harmon and The Voice winner Sundance Head, will perform as part of the free concerts during the CMA Music Festival. Others will include Kristian Bush, Runaway June, and the Swon Brothers.