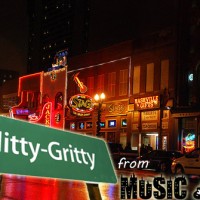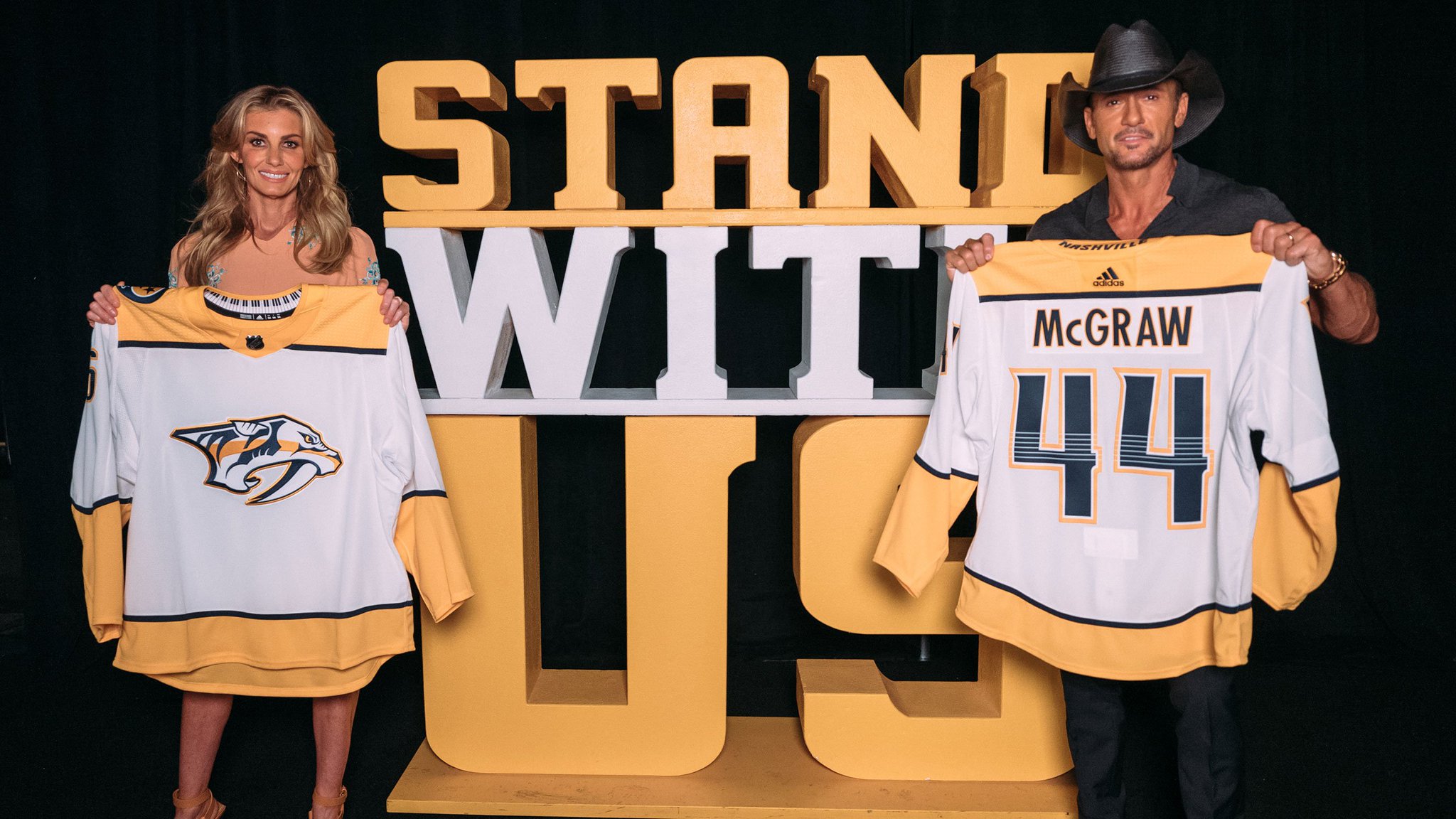 Tim McGraw and Faith Hill helped debut the Nashville Predators' new road jerseys prior to their show Saturday night (August 5) in Nashville. The couple are huge fans of the hockey team and Tim's I Like It, I Love It is played each time the Predators score during a home game. Faith also sang the national anthem prior to Game 6 of the recent Stanley Cup Playoffs.
Rascal Flatts will team up with Blake Shelton during Season 13 of The Voice, which will premiere on September 25.
… Miley Cyrus will be joined by her father Billy Ray Cyrus.
Are wedding bells and babies in Miranda Lambert's future? An "insider" tells E! Online that Anderson would like to pop the question to Miranda before year's end and that the couple have discussed having children.
Kelsea Ballerini doesn't know everything, but she knows there's no set formula for making it. When she first came to Nashville she'd written songs like those performed by her musical heroes — Faith Hill, Shania Twain and Taylor Swift — but no one wanted to hear them because they'd been done. So she backed away and figured out just what she wanted to say and how she wanted to say it and that opened the door for her success.
Keith Urban is on some kind of streak. His collaboration with Carrie Underwood on The Fighter is his fifth number one from his Ripcord album and his seventh in a row to top the charts.
HOME FREE will kick off their Christmas tour November 29 in Rochester, Minnesota. Dates run through December 23.