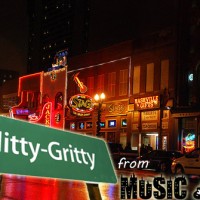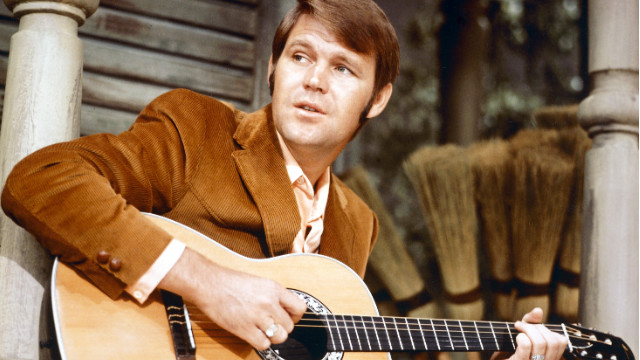 Glen Campbell passed away yesterday morning. He was 81. Glen's career spanned more than five decades, consisting of more than 60 albums, countless hits, two television shows, multiple Country Music Association, Academy of Country Music and Grammy Awards, and induction into the Country Music Hall of Fame. He played his last concert in 2012, a little over a year after revealing he'd been diagnosed with Alzheimer's. He is survived by his wife, Kim of more than 30 years, five sons and three daughters.
… Glen's last record was Adios, which came out in June and features songs that he loved to sing but never recorded, including tunes made famous by Johnny Cash and Linda Ronstadt.
… His daughter, Ashley Campbell, shared on Instagram: "Heartbroken. I owe him everything I am, and everything I ever will be. He will be remembered so well and with so much love."
… Artists shared their thoughts on social media:
• Brad Paisley: Thank you @GlenCampbell for the artistry, grace & class you brought to country music. You were a shining light in so many ways.
• Darius Rucker: Glen Campbell… The artist. The songwriter. The musician. The man. Music will never be the same. Missing the Rhinestone Cowboy already!
• Dolly Parton: Glen Campbell was one of the greatest voices of all time. I will always love you, Glen!
• Blake Shelton: Extremely sad to hear that Glen Campbell has passed away. My prayers and thoughts go out to him and his family.
John Anderson is said to be making a full recovery from the unexpected but serious medical issue that forced him to cancel a show in Alabama earlier this month. He is expected to remain off the road until August 12 and remains under the direct care of a Nashville area doctor.
Kelsea Ballerini's sophomore album, Unapologetically, is divided into three parts: loss, life and love. In fact, when Kelsea got ready to shoot the cover, she and her team did three different scenarios to signify those three parts of the album. She wound up in a gold gown sitting in a chair in the middle of a garden for the final result. The album comes out November 3.
On August 18, Brandy Clark will release Live From Los Angeles, an album from the concert she played at Hotel Café. The album was issued in April on vinyl as part of a Record Store Day exclusive, but she's now decided to share it more widely.
Jason Michael Carroll, known for his hit Alyssa Lies is speaking out about issues with his ex-wife, Candace, that pertain to time with his three children. Jason, who also has a son with his wife Wendy, says he's speaking out to explain how rough things are to help other men in his position.
Fox TV will launch a new music competition series called The Four next year. The show finds four finalists trying to defend their spot against audience members who think they're better. At the end of the season, the four finalists will square off against each other. The judging panel will turn to mentors when a champion is crowned and will help launch their career.