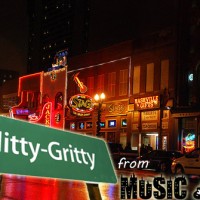 Chris Janson was surprised during his sold-out Ryman Auditorium concert Monday night by Opry member Keith Urban with an invitation to become an official Grand Ole Opry member. Keith surprised the Ryman audience by performing alongside Chris on the John Michael Montgomery hit Sold, a tune on which the two had collaborated on the Opry stage last year. Afterwards, Chris said, "Chris it's amazing for you to have a sold-out show at the Ryman. It's one of my most favorite places in the world to play. I remember when I was invited to a member of the Grand Ole Opry here, so well, it's only natural I say we would like to invite you to be the newest member of our family!"
Chris Stapleton has tied a 25-year-old record on the Country Albums chart by placing each of his first three albums in the top three positions. From A Room: Volume 2 holds the top spot; Traveler is at No. 2; From A Room: Volume 1 is third. The last artist to do this was Garth Brooks on April 11, 1992 with his Ropin' The Wind album taking the top spot, No Fences coming in second and his self-titled debut coming in third.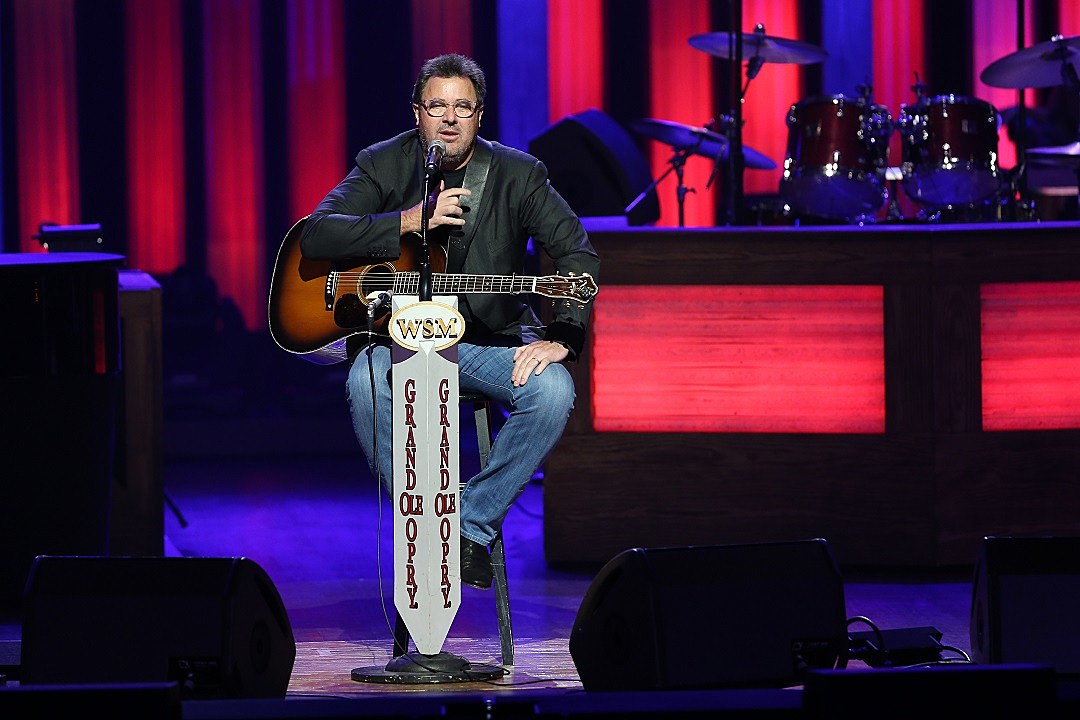 Vince Gill dropped a bombshell at the Ryman Auditorium in Nashville on Wednesday, sharing a song called Forever Changed that was inspired by a traumatic incident from his own childhood. Seated on a stool and playing acoustic guitar, Vince told the music-industry-only audience that he was thrilled people in the entertainment business and elsewhere are finally feeling free to come forward and share their stories of abuse. Saying he believes music should be able to capture every moment, Vince shared that he, too, has experienced such moments — in his case, at the hands of a junior high school gym teacher. "Maybe this song came from a personal experience for me. I was in seventh grade, and a young, dumb kid. I had a gym teacher that acted inappropriately towards me and was trying to do things that I didn't know what the hell was going on."
Willie Nelson has canceled his February tour dates to recover from the flu.
Alan Jackson, Bill Anderson, Steve Dorff and John Mellencamp will be among the honorees inducted to the Songwriters Hall of Fame, June 14 in New York:
Alan joins Paul McCartney and John Lennon as artists to write and record 20 number ones.
Bill Anderson wrote a string of his own hits and has also penned tunes for BRAD PAISLEY and STEVE WARINER.
Steve Dorff's songs have been recorded by George Strait, Kenny Rogers and others.
John Mellencamp, while not a country artist, has ties to the genre as a co-founder of Willie Nelson's Farm Aid. Mellencamp has also recorded with Travis Tritt on the song, What Say You.
Brantley Gilbert has teamed with Pedigree to help provide companion dogs to eight former U.S. military service members at select stops on his Ones That Like Me tour. The food maker will cover the cost of training for the dogs and provide a year supply of food for each animal.
Shenandoah will release an album titled Reloaded on March 16. The set features nine of their hits recorded live in concert and three new songs. The new songs were produced by Rascal Flatts' Jay DeMarcus.
Shenandoah will embark on a 30th anniversary tour this year. Dates begin February 16 and run through the first part of November.