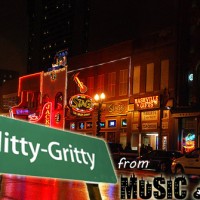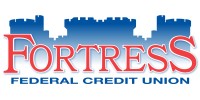 Garth Brooks' CBS special Live From Notre Dame airs Sunday night. The hour long show gives fans a look at highlights from his concert that took place last month at Notre Dame Stadium.
Florida Georgia Line's Tyler Hubbard is a gun owner who's in favor of universal background checks. He's among a growing crowd of people nationwide who've joined TOMS' End Gun Violence Together campaign. In the 10 days since TOMS shoe company founder Blake Mycoskie announced a wide-ranging campaign to end gun violence, more than 600,000 have signed on to help him, including country's Hubbard and Dierks Bentley.
… According to a press release, 90 percent of Americans agree that there should universal background checks before you can buy a gun. This particular initiative was launched after the shooting at the Borderline Bar & Grill, which took place just miles away from the TOMS headquarters.
Maren Morris says her sophomore album, tentatively titled MM2, will follow the same framework as her debut, Hero, incorporating a lot of styles, but rooted in country. There's been a great deal of speculation that the album would veer in a pop direction, but Maren is putting those rumors to rest. There's still no album release date, but she recently invited a few lucky fans in London, England, to hear the record in its entirety.
DAN + SHAY will visit ABC's Good Morning America Tuesday to perform their latest, Speechless.
Dolly Parton will visit The Today Show and The Tonight Show today and tonight to promote the release of the soundtrack to the Netflix movie Dumplin. The soundtrack has Dolly collaborating with several musicians on many of her hits and adds a few original tunes.
Dolly Parton is on the cover of People magazine, where she says she intends to pursue music as long as she's able. Dolly says, "There's a whole lot to be said for loving your work and having confidence in yourself. I never once thought of retiring"
Dolly Parton's 50th year as an Opry member will be celebrated in October, 2019. On the 10th, Dolly's number ones will be the focus of Opry Country Classics. The next night, Dolly's Bluegrass, Folk and Americana music will be in the spotlight as part of the show Mountain Soul. The week wraps up on Saturday, October 12, with two shows at the Opry where Dolly and many special guests will perform.
Vince Gill, Kacey Musgraves, Willie Nelson and Don Henley have been added to the lineup for the MusiCares Person of the Year tribute to Dolly Parton. The show will take place February 8 in Los Angeles and will also include performances by Chris Stapleton, Norah Jones and others.
Keith Urban's performance in Nashville at Music City Midnight will air on NBC's New Year's Eve special.
George Strait has added a pair of shows to his Strait To Vegas concerts for 2019 at T Mobile Arena in Las Vegas. The August 23-24 concerts will include special guest Ashley McBryde.
George Strait will headline the 2019 Buckeye Country Super Fest at Ohio Stadium in Columbus on June 8. Blake Shelton, Chris Janson, Midland and Raelynn will join him.
Tim McGraw has partnered with Snap Fitness to help design a workout facility called Trumav Fitness. The first facility will open in Nashville early next year and includes elements of Tim's own workout.
Cody Johnson has been forced to cancel his weekend shows in Knoxville, Atlanta and Greenville, South Carolina, after being placed on vocal rest.
Aaron Watson and his wife of 16 years, Kimberly, will guest December 6 on The Hallmark Channel's Home And Family to talk about his A Watson Family Christmas album, which also includes appearances by their three children.