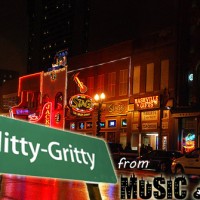 Kelsea Ballerini's fans will have to miss her a little more as she's revealed her next single won't be out until fall. That tune will come from her third album, which is expected sometime in early 2020.
Old Dominion tweeted yesterday that they'll have some news to share Monday on Good Morning America. Speculation is that the group will announce details of their third studio album. It's lead single, Make It Sweet, has already topped the charts with the follow-up, One Man Band, making its way up the charts.
Toby Keith will do three songs including his latest, That's Country, Bro, on NBC's The Today Show on Friday. His performance is part of the show's Summer Concert Series.
Kacey MusgravesS' debut album, Same Trailer, Different Park, is now available in rainbow splashed vinyl through Urban Outfitters.
While in Hawaii on vacation, Maren Morris found time for a little work as she filmed a music video. No word on what song the clip is for.
Hunter Hayes, Devin Dawson, Rachel Wammack and songwriter/artists Lori McKenna and Jeffery Steele will perform October 1 as part of the 2nd Andrew Marshall Dorff Memorial Concert at Nashville's City Winery. Dorff penned more than 70 songs, including five number ones. Proceeds from the evening will benefit pediatric oncology at the Monroe Carell Jr. Cancer Center in Nashville.