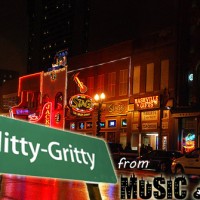 Luke Bryan is country's top earner over the last year, according to Forbes' Hot 100 in music. Coming in at #78 overall, Luke grossed $42.5 million. The list was topped by Taylor Swift, who made $185 million over the last 12 months.
Luke Bryan's 6th Annual Crash My Playa sold out in record time. The 2020 event will take place in Cancun with Luke headlining two nights, Jason Aldean one, Dustin Lynch also performing, and others to be added soon. Crash My Playa 2020 will run January 22-25.
Lindsay Ell and Russell Dickerson have partnered with the Country Music Association to play an August 7 CMA Songwriters Series in Charlotte, North Carolina. Songwriters Jordan Reynolds, who wrote DAN + SHAY's Tequila, and Frank Rogers who penned Scotty McCreery's Five More Minutes, will also perform.
Cole Swindell and professional wrestler Barbie Blank have ended their romance after just three months. The two attended the Academy of Country Music Awards together in April.
Dolly Parton has partnered with The Hallmark Channel for the upcoming movie Christmas At Dollywood. Filming will begin in August in Tennessee with Danica McKellar playing the lead role. Dolly will have a cameo appearance. The movie, which will premiere in December on The Hallmark Channel, tells the story of Rachel Lewis, a Broadway based producer who comes to Dollywood with her 9-year-old daughter to produce a 20th anniversary Christmas celebration and finds love.
A performance venue within the dining area at Middle Tennessee State University has been re-named the Chris Young Café. Chris, who attended the school, has also donated both financially and with instruments.
After working with Florida Georgia Line and Kelsea Ballerini, The Chainsmokers have another country artist in mind to collaborate with: Thomas Rhett. In fact, TR and the group have talked about the partnership and are swapping songs to see if they find something that fits.
The three members of Midland each credit a country legend with helping shape their sound: George Jones, George Strait, and Gary Stewart.