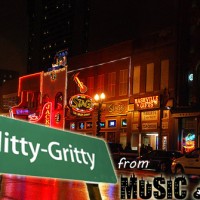 Reba McEntire will voice a character in the upcoming Will Smith animated movie Spies In Disguise, which hits theaters this Christmas.
The Johnny Cash website, johnnycash.com, has been revamped and now includes a comprehensive look at his career through albums, songs, videos, movies, books, and more.
If you've ever dreamed of a double date with a country star, dating app Bumble has your chance. Users can enter a contest to win a double date with Carly Pearce and Michael Ray; Kane Brown and wife Katelyn; Chris Lane and Lauren Bushnell; or Scotty McCreery and wife Gabi. Four winners and their guests will go on a double date planned by their country couple and the Bumble app will donate $25,000 to the charity of each couple's choice.
The Oak Ridge Boys will release a new holiday album, Down Home Christmas, October 25. The album will contain Christmas classics as well as original material. The group will once again embark on a Christmas tour this year. Their 30th annual trek, The Down Home Christmas Tour, begins November 13 and will find them playing more than 30 shows.
Jennifer Nettles will be playing a not-so-likable character in the upcoming movie Harriet, based on the life of Harriet Tubman. In the trailer for the November 1 movie, Jennifer is seen declaring: "Find this thief and burn her at the stake!" • VIDEO
Patsy Cline and Loretta Lynn are the subject of an upcoming Lifetime movie titled Patsy & Loretta. Patsy was already a singing star when Loretta first entered the music business, and they built a friendship as they were both building their careers and dealing with their various struggles in the business and in their personal lives. Patsy & Loretta will air this fall on Lifetime. • VIDEO
Ricky Skaggs, Shenandoah frontman Marty Raybon, and Dolly Parton garnered nominations for the 2019 International Bluegrass Music Awards. The winners will be revealed this September at a ceremony in Raleigh, North Carolina.