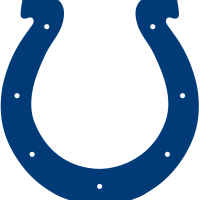 The 2020 NFL Hall of Fame ballot includes eight former Colts.
Reggie Wayne makes his first appearance on the ballot, among 122 nominees who are eligible for selection.
Others include Edgerrin James, Dallas Clark, Jeff Saturday, Ray Donaldson, Chris Hinton, Rohn Stark and Bob Sanders.
The list of nominees will be narrowed to 15 in November.