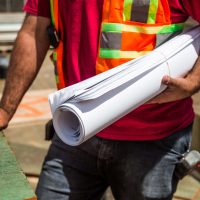 The planned hotel and conference center for downtown Kokomo has obtained a new developer, Envoy Companies led by Scott Baldwin and John Barbee.
The project will remain a Hilton Garden Inn with 110 rooms.
Locally, the company is responsible for the development of The Lofts at Union Street apartments as well as the downtown parking garage.
Construction on the project will begin in the Spring of 2020 with an anticipated opening in December of 2021.