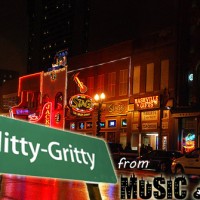 Old Dominion's self-titled third album has debuted at No. 1 on the Top Country Albums chart.
The Country Music Association has announced the first list of presenters for next week's 53rd Annual CMA Awards and it includes Trisha Yearwood, Martina McBride, Morgan Wallen, Deana Carter, Midland, Vince Gill, and Pam Tillis. As previously announced, performers will include Eric Church, Luke Combs, Miranda Lambert, Garth Brooks with Blake Shelton, Kacey Musgraves with Willie Nelson, and others.
Tim McGraw's new book, Grit And Grace: Train The Mind, Train The Body, Own Your Life is out today. Tim talks about tips for making lifestyle changes through encouragement and using his own journey to better fitness.
Dolly Parton will be the focus of Robin Roberts' annual pre-CMA special on ABC. Carrie Underwood and Luke Bryan will be among others who make appearances on the special.
Miranda Lambert says her hatred of beach balls at shows started in 2009 while on tour with Kenny Chesney. She was singing a ballad when a beach ball hit the mic which hit her lip, busting it open and making it bleed. That's when Miranda started carrying a knife on stage to pop them.
Cole Swindell will head out on the Down To Earth Tour early next spring. Dates begin March 5 in Toledo, Ohio with special guests Hardy and newcomer Trea Landon.
Brett Young will headline the Chapters Tour in 2020. Beginning January 30 in Knoxville, Tennessee, the tour will make stops in New York, St. Louis and Nashville as well as three shows in Canada.
Russell Dickerson scores his third consecutive number one this week with Every Little Thing. Following Yours and Blue Tacoma to the top spot, all three hits are included on Russell's debut album, Yours, released in 2017.
Kacey Musgraves will host The Kacey Musgraves Christmas Show November 29 on Amazon Prime Video. Her special guests for both classic and new Christmas tunes will include James Corden, Zooey Deschanel, and Kendall Jenner.