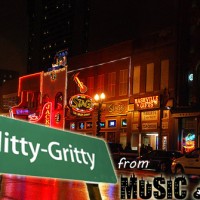 Garth Brooks has announced the 6th and 7th Dive Bar concerts will both be on Monday, December 2. The sixth concert will be at Prospectors in Mt. Laurel, New Jersey, just outside of Philadelphia. Later that evening, the seventh concert will be at Six String in Foxboro, Massachusetts.
… The first Dive Bar concert was at Joe's on Weed Street in Chicago in July.
TC Restaurant Group, which owns Jason Aldean's Kitchen + Rooftop Bar in Nashville, has denied racial profiling by security working at the venue. Late last Friday night, an eyewitness claims four black men — one of them her husband — were denied entry to the establishment. TC Restaurant group says they are horrified at the claims and are investigating the situation thoroughly and will take appropriate action if the claims of racial profiling turn out to be true.
Reba McEntire and her boyfriend, Anthony "Skeeter" Lasuzzo, have broken up after two years of dating. Reba recently shared that the couple broke up back in May.
If you ask Miranda Lambert, the CMA Entertainer of the Year should be Carrie Underwood. Miranda says the recipient should be who best represents country music in a given year and with the year Carrie's had — from hosting the CMA Awards while pregnant last year, to juggling a full touring schedule while being a wife and mom, having her own brand and charity work as well — she is the clear choice for the honor. Tune in to see who wins next Wednesday, November 13 on ABC.
Kris Kristofferson will be honored with the CMA Willie Nelson Lifetime Achievement Award next week at the 53rd Annual Country Music Association Awards.
Tim McGraw says an ultimatum from Faith Hill more than ten years ago helped to jump start his exercise routine and lifestyle changes. Faith told Tim he would have to choose between partying and his family and that was enough to scare him into taking action.
Little Big Town's four members says they have a policy of now following through on anything unless they unanimously agree on it.