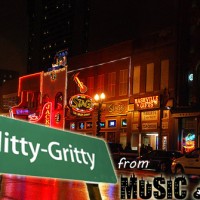 Kenny Rogers died late Friday at his home in Georgia at the age of 81. Surrounded by his family and in the care of hospice, Kenny passed of natural causes. Because of the COVID-19 pandemic a private service will be held, with a public memorial at a later time.
… Kenny is survived by his wife, Wanda, their twin sons, and four children from previous marriages.
… Kenny was inducted to the Country Music Hall of Fame in 2013.
… Kenny sold over 124 million albums worldwide in his career that spanned more than five decades in country music.
Jake Owen paid tribute to the late Kenny Rogers with a performance of She Believes In Me. Jake posted the video on Saturday to honor Kenny's life and musical legacy. • VIDEO
A day after Zac Brown announced the decision to lay off 90 percent of his workers, the band has canceled all tour dates in 2020.
Little Big Town has rescheduled shows on its Night Fall Tour. The jaunt will resume August 8 with a show in Denver.
Brooks & Dunn's Reboot Tour will now get underway August 28 in Cincinnati after dates in May and June were postponed.
Sam Hunt's South Side Tour has been pushed back a few weeks. The tour, which was initially to start in May, will now begin June 11.
Scotty McCreery has postponed his tour of the United Kingdom and Ireland from May to October.
For Garth Brooks' Inside Studio G Facebook Live tonight, Garth will perform a set list chosen by fans. It begins at 8PM ET on Garth's Facebook page.
Thomas Rhett has come up with a way to get his new daughter Lennon Love to fall asleep. In a video posted to Instagram, Thomas reveals that lately he's been having trouble getting his one-month-old baby to sleep after she wakes up crying. The standard technique of rocking her back to slumber is no longer effective, which inspired Thomas to get creative through the power of song. The singer has written a sweet lullaby that he now sings to his infant that works like a charm to calm her down. • VIDEO
Former Trick Pony frontwoman Heidi Newfield is back with a new single, The Blues Is My Business, a duet with Delbert McClinton. The tune comes from her new album, The Barfly Sessions, due out June 5.
Wade Hayes, Bryan White, and T. Graham Brown will be part of a live stream concert today (Monday) as part of Hats Off To The '80s and '90s. Joining them will be David Frizzell, Ronnie McDowell, Tim Rushlow, and others. The concert will be streamed on each artist's Facebook page.
Two classic Lynn Anderson albums are now available digitally. Both Cry and Listen To A Country Song have been released to all digital platforms with another classic Anderson album, Top Of The World, confirmed for a future digital release.