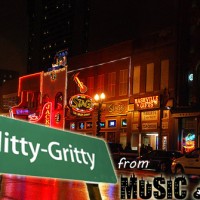 Maren Morris and Ryan Hurd are new parents. Maren and Ryan took to social media to make the announcement that their first baby, Hayes Andrew Hurd, was born Monday. • IMAGE
… Maren and Ryan were married two years ago today (March 24, 2018).
The Academy of Country Music Awards have been rescheduled for Wednesday, September 16. Keith Urban is still going to emcee. The show will air live on CBS, with a venue and performers to be announced in coming weeks.
Willie Nelson has postponed the release of his new album, First Rose of Spring, from April 26 to July 3.
Country Thunder Arizona, originally set for April 16-19, has been postponed. Luke Combs and Kane Brown were among those scheduled to perform.
Tanya Tucker will return to the road and headline the CMT Next Women of Country Tour starting August 5 in Cleveland. Shows between March and June were postponed.
Zac Brown Band member Clay Cook and his wife Brooke are expecting their third child, a daughter, in November. The couple, who have 3-year-old and 19-month-old sons, say this will be the first girl born into the Cook family since the 1930s.
Florida Georgia Line will give fans the first taste of their forthcoming fifth studio album later this week with the release of the new single I Love My Country. The tune will be available on Friday (March 27) with the album expected later this year.
The Triple Play Tour with Walker Hayes, Brandon Ratcliffe, and Teddy Robb has been canceled.