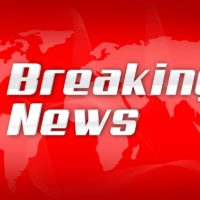 A Marion man was arrested after leading police on a car chase Monday.
According to a press release from Marion Police Department (MPD) Deputy Chief Stephen Dorsey, 48-year-old Charles G. Riddle was arrested for resisting law enforcement with a vehicle, possession of marijuana under 30 grams, reckless driving and habitual traffic violator.
The press release states that Officer Matt Andry had attempted to conduct a traffic stop on a 2009 GMC truck at approximately 8:41 p.m. when the driver failed to yield to police lights near 11th and Michigan streets.
Dorsey said the driver, identified as Riddle, continued westbound on 12th Street at a high rate of speed before turning northbound onto Virginia Avenue and stopping at Ninth Street. Dorsey said Riddle drove into a field northwest of Virginia Avenue and Eighth Street, continuing on Alabama Court towards Ninth Street.
According to police, once the driver passed the train tracks, he went off the road and into another field.
Dorsey said the driver eventually became stuck in the mud near the ethanol plant on State Road 18. As officers tried to execute another traffic stop, they noticed the car door open, as the driver had jumped out and was lying face down with his hands up.