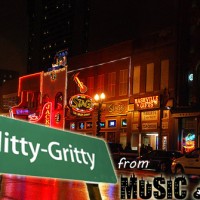 Jason Aldean has postponed his We Back Tour until 2021. Jason actually played shows on the tour starting back in January through the early part of March. Dates were scheduled to resume in July.
Tim McGraw has canceled his 2020 Here on Earth Tour. Tim announced the cancellation on Wednesday in a text to fans who are signed up for his texting service. He said: "I'm so sad to have to cancel … but everyone's safety has to be the top priority."
Sam Hunt has canceled his South Side Summer Tour, which was to begin July 10.
Sugarland has canceled its 2020 There Goes The Neighborhood Tour, which was set to start June 4.
Darius Rucker, Jon Pardi, and Lauren Alaina are among the country artists taking part in Musicians On Call's Hope For Healing virtual performances over the next four weeks. In partnership with Hyundai, the events will air on both the automaker and MOC socials with other acts from outside of country also appearing. The initiative will raise funds to support children's hospitals nationwide in the fight against childhood cancer.
Runaway June say Hannah Mulholland's decision to leave the group had nothing to do with animosity or differences, but rather the fact she wanted to be home with her family rather than traveling. Jennifer Wayne and Naomi Cook both say Hannah will always be like a sister and they support her decision.
Restless Heart will play a May 23 concert at Nashville's Franklin Theater to be streamed live.