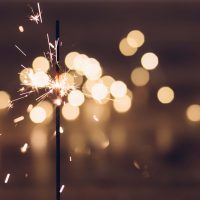 The City of Mar­i­on will put on a fireworks show in Mat­ter Park on July, 3.
The event will begin in and around the Gardens of Matter Park at 5 p.m. with a DJ, food and sweet-treat vendors and a kids' carnival with inflatable play space and yard games.
At 7 p.m., Jessie Brown will kick off live music then join a larger group of artists making up the band, "When Country Went Pop." After they end around dusk, fireworks will end the night with a bang. They will be set off behind the tennis courts.
Marion Transit will provide free air-conditioned shuttle service from 5:30 p.m. until after the fireworks. They will take patrons from the lot of the old Sears at Five Points Mall into the Gardens entrance.
"This event gives the community a chance to enjoy the amenities of Matter Park while providing a gathering ground to spend time with family and friends for the '4th of July'," said Mayor Jess Alumbaugh in a prepared statement. "This year promises to be even better with more music & entertainment, plus food and fireworks."
This is a free, family-friendly event provided by the City of Marion.