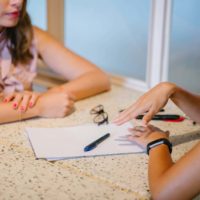 This week marks the start of competition for Grace Knolinski, the Russiaville, Ind. teen competing in the 63rd Distinguished Young Women National Finals. The national scholarship program has transitioned to a digital format this year due to COVID-19 safety protocol. Knolinski, along with 49 other state representatives, has begun completing the competition through a series of video submissions and video conference calls.
The program's evaluation process includes scholastics, interview, fitness, talent and public speaking. This year, participants submitted videos for the talent and fitness categories. Knolinski participated in public speaking via recorded video conference call. She also completed an individual interview with a panel of five judges over video conference and her scholastic performance has been scored through an evaluation of her high school academic record and standardized test scores.
The program will be broadcast for free on June 25, 26 and 27 on DistinguishedYW.org in place of the in-person showcases. The video submissions will be compiled, and the three-night event is to be hosted by Distinguished Young Woman of America for 2019 Dora Guo. Each night scholarships will be awarded and on Saturday, June 27, eight finalists will be selected from the group of 50 young women. One of these eight will be selected to represent the program as the Distinguished Young Woman of America for 2020. In total, $125,000 in college scholarships will be awarded to the Class of 2020.
"These young women are intelligent, ambitious and ready to take their place as leaders in their communities," said Kendra Haskins, Executive Director of Distinguished Young Women. "We are excited to highlight Distinguished Young Women this weekend by highlighting these participants and celebrating the thousands of others who have been impacted by this incredible program throughout the year."
For her talent presentation, Knolinski will perform a lyrical dance to "Slow Down." Knolinski is a 2020 graduate of Western High School.