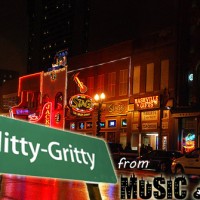 Garth Brooks is forever removing himself from the running for CMA Entertainer of the Year. The country icon announced the news on Wednesday during a press conference. Garth said a tweet is what got him to seriously consider removing himself from the possibility of Entertainer nominations. He said, "The last thing I want to do is seem ungrateful," but "it's time for somebody else to hold that award … 'cause they're all out there busting their butts."
… Throughout his career, Garth has won CMA Entertainer of the Year seven times: in 1991, 1992, 1997, 1998, 2016, 2017 and 2019.
Blake Shelton does not agree with the fact that Garth Brooks is no longer in contention for CMA Entertainer of the Year, and he isn't holding back. After Garth announced that he is permanently removing himself from consideration in the CMA Awards' biggest annual category on Wednesday, Blake and other artists sounded off about the matter on social media.
… Garth's longtime friend and Longneck Bottle collaborator, Steve Wariner, tweeted: "If you've ever seen @garthbrooks live, you know why he consistently wins Entertainer of the Year. There is no one as big as Garth, but more importantly, there is no one as kind."
… Blake retweeted Steve with this additional comment: "He is Garth Brooks. GARTH BROOKS! I don't give a [toot] what anyone says. ANYONE. Entertainer of the Century."
Garth Brooks plans to open a new venue on Nashville's Lower Broadway in the next "two, three years." Garth's place would join a number of artist-invested venues on Lower Broadway, including Dierks Bentley's Whiskey Row, Florida Georgia Line's FGL House, John Rich's Redneck Riviera, Alan Jackson's Good Time Bar, Blake Shelton's Ole Red, Luke Bryan's 32 Bridge + Kitchen, and Jason Aldean's Kitchen + Rooftop Bar.
Sam Hunt explains why he didn't try to keep it a secret when he got arrested for driving under the influence last November in Nashville: "It happened. People in my camp were talking about suppressing it, but why would I be afraid to talk about it? If it happens, it's true. I was raised and taught to respect [alcohol.] Moderation is important." Sam admits that that event was the result of poor decision-making.
Maron Morris and her new baby got amazing gifts from Miranda Lambert. Maren recently shared a picture of the custom set of mom-and-baby denim jackets that Miranda had made for her and her infant son, Hayes. Both jackets come outfitted with plenty of fringe, along with the names of both mom and baby embroidered across the backs.
Kenny Chesney's latest album, Here And Now, will be pressed on clear vinyl, the color of green sea glass, and will be available for fans on August 21 at kennychesney.com and exclusively through Walmart.
Randy Travis released a new single, Fool's Love Affair, on Wednesday, which also marked the 35th anniversary of the release of his debut single, On the Other Hand. Randy recorded Fool's Love Affair  in the early 1980s. The demo song was found while one of the song's co-writers was cleaning his office in 2019. Randy's original producer isolated Randy's voice and recorded new tracks around it for the current finished product. Randy suffered a stroke in July 2013, which significantly affected his ability to talk and sing. • VIDEO
Brad Paisley has just released his energetic fast paced video for his current single, No I In Beer. To record the video during a pandemic Brad asked for a little help from friends like Tim McGraw, Darius Rucker, Carrie Underwood, Kelsea Ballerini, Lindsay Ell, and Peyton Manning. And when Brad asked fans to help him out video submissions came pouring in from 39 countries. • VIDEO