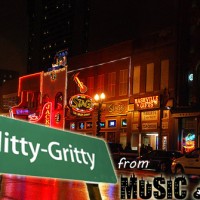 ERIC CHURCH has teamed up with Jack Daniel's for a new limited-edition Jack Daniel's Eric Church Single Barrel Tennessee Whiskey. Eric Church says his grandpa loved Jack Daniel's, and he's carrying on the tradition of enjoying it.
Eeric Church is releasing another song today from his highly-anticipated new record, which is yet to be named. This new one, called Bad Mother Trucker, combines a contagious groove and a guitar solo begging for the day we can all once gather at a live show.
The Country Music Hall of Fame and Museum and its related businesses in Nashville have extended their temporary COVID-19-related closure a fifth time, now planning to remain shuttered through August 31. The businesses had first expected to be closed until March 31.
Dolly Parton is giving us a new holiday album. A Holly Dolly Christmas will arrive before Christmas and includes a number of collaborations Michael Bublé, Billy Ray Cyrus, Miley Cyrus, Jimmy Fallon, and others.
The Grand Ole Opry will tally its 4,937th consecutive Saturday night broadcast on August 15 with a showcase featuring a pair of country music's biggest stars: Luke Bryan and Darius Rucker. The one-hour show will air live on Circle Television that night, and stream live on Circle's YouTube.
… Tomorrow night Emmylou Harris, Vince Gill, and Rodney Crowell will step onto the Grand Ole Opry stage.
… The Grand Ole Opry has aired without an audience present since March 19.
For the first time in almost three years, Taylor Swift is releasing a song for country radio on August 17. The tune, titled Betty, is on Taylor's new album Folklore.