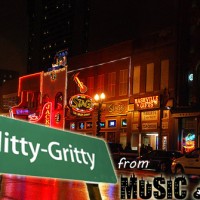 Russell Dickerson and wife Kailey welcomed their first child on Thursday — a baby boy named Remington Edward Dickerson. Russell revealed the news Friday, saying: "BABY RD IS HERE!"
Taylor Swift is returning to her county roots, performing at the Academy of Country Music Awards for the first time in seven years in what will be her first live performance since the surprise release of her album Folklore earlier this summer. Swift's appearance at the ACMs this Wednesday will deliver the world premiere of her performance of the song Betty from Folklore and the first time she'll sing any song from the album live.
Lee Brice recently revealed the details of his upcoming fifth studio album, Hey World. The new album announcement came with a music video for the identically titled song that features Nigerian musician and The Voice Season 7 contestant Blessing Offor. • VIDEO
… As for the 15-track album from which it hails, Lee thinks it might be his finest offering yet: "Hey World is just my next step in life. … From the songs to the production to the order they play in, I always have and still do make it my goal to get better and better at what I do. Short of my family, my wife and friends, my music is the deepest part of me."
Sara Evans shares a life-changing accident in her new memoir, Born to Fly. Sarah says when she was 8, in 1979, she was crossing a busy road in front of her family's farmhouse to get to the mailbox. Sara writes in her book: "The last thing I remember was a flash of blue. I woke up in a cold room and then came the pain. I was terrified. Both of my legs were in casts. My mom told me that when the car struck me, I landed 80 feet off the road. When they found me, I was curled up in a ball with my left leg mangled and twisted and almost severed in two. They all thought I was dead."
… After the accident Sara would spend "six agonizing weeks" in the hospital undergoing a slew of excruciating medical procedures. The accident and those six week led to a life in which Sara has battled everything from PTSD to anxiety to claustrophobia at various points.
Eric Church has released a video for his song Crazyland. • VIDEO
Luke Bryan and his wife Caroline are pitch-persons for Jockey brand, and they're putting a fun spin on their new role with the release of the brand's newest: a "date night" commercial. The clip begins as Caroline compliments Luke's white Jockey T-shirt, telling him to be sure to wear it for the couple's date night. Luke goes about his day, but no matter how hard he tries, he can't seem to keep the shirt clean. Finally, after a few mishaps and washings, Caroline re-enters the home and Luke says, "You ready for date night, baby?" Caroline tells him, "It's tomorrow night, Luke." • VIDEO