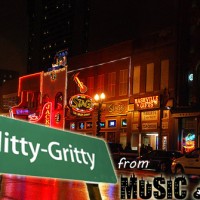 Morgan Wallen has lost his weekend gig. Saturday Night Live has ditched Morgan out of an abundance of caution, just three days before he was set to make his Studio 8H debut. The decision to drop him comes after numerous TikTok videos surfaced that showed him unmasked and fraternizing in crowded bars in Tuscaloosa, Alabama, this past weekend. The late-night sketch series is currently operating under strict COVID-19 guidelines implemented by the state of New York to ensure the safety of all involved.
… Morgan broke the news himself in a video posted to Instagram on Wednesday, saying: "My actions from this past weekend were pretty short-sighted, and have obviously affected my long-term goals and my dreams. I respect the show's decision because I know I put them in jeopardy, and I take ownership for this. I'd like to apologize to SNL, to my fans, to my team for bringing me these opportunities, and I let them down." • VIDEO
… Comedian Bill Burr is set to host Saturday Night Live this weekend; no word yet on whether a new musical guest will replace Morgan.
Little Big Town's Kimberly Schlapman has released A Dolly For Christmas: The True Story of a Family's Christmas Miracle. The book celebrates the season's themes of hope, love, and family as it explores a family's adoption process. Inspired by Schlapman's struggle to conceive her second child and how she and her family decided to adopt, the book delves into how Schlapman's first daughter wrote letters to Santa Claus about her desire for a sibling until the family was actually surprised by their new baby girl, Dolly, days before Christmas.
Miranda Lambert's nonprofit, MuttNation Foundation, has joined forces with Tractor Supply Company and Greater Good Charities to help families in the Lake Charles, Louisiana, area with their pet food needs as part of recovery efforts from Hurricane Laura. Tractor Supply, in partnership with Greater Good Charities and MuttNation, is supplying one-thousand $40 gift cards to qualifying families in the Lake Charles region, which can be used at any of the Tractor Supply stores to purchase the pet food of their choice for their animals. In addition, gift card recipients will also receive a coupon entitling them to a 50% discount on any MuttNation On The Farm pet foods made with these gift card purchases.
Dolly Parton says her food weakness is… the humble potato. Dolly shares: "Every diet I ever fell off of has been because of a potato. Either French fries, or mashed potatoes, or baked potatoes. Potato, potato, potato! I never met a spud I didn't like." And even though she's a busy performer and recording artist, Dolly still makes time for good old home cooking: "I'm a really, really good cook. I'm not a gourmet cook. My food is not pretty, but it's good. I cook like my mom, my grandmas and my aunts. I'm still one of those people that really can cook, like the old days. That soul food cooking."
Josh Turner is taking fans on a journey back in time with the release of his nostalgic new music video for his interpretation of the Vern Gosdin classic track I Can Tell By the Way You Dance.  The throwback music video embraces the heyday of classic country music TV dance program Club Dance. Josh, who has always been a fan of the song, hopes to introduce a new generation of fans to the country classic. He shares: "I did [the song] in my sets when I first started out, and I've always wanted to give it a modern spin. I'm so thankful I got to meet Vern a couple of times, and I hope I did him proud on this one." • VIDEO
Hayley Hubbard, wife of Florida Georgia Line's Tyler Hubbard, says she has made the decision not to breastfeed. She tells People: "Looking back, breastfeeding really amplified symptoms of postpartum depression for me. It was never something that came easy to me or something that I honestly enjoyed, no matter how many specialists we talked to or how well I was producing milk." Hayley and Tyler welcomed baby Atlas Roy on September 24. They also have 13-month-old son and a 2-1/2-year-old daughter.
Kane Brown has sold his house just outside of Nashville. Kane listed the 4-bedroom, 3.5-bathroom, 4,493-square-foot house in mid-September, asking $910,000. The house sold on October 2 for $900,000. Kane purchased the house for $829,000 in 2018 shortly after it was built.
Tim McGraw is being honored for his support of military and veteran caregivers. This month, he'll be presented with the Tom Hanks Caregiver Champion Award by the Elizabeth Dole Foundation. Joining an A-list of previous honorees, Tim will be recognized for his steadfast support of those who care for the nation's heroes, at home and out of the spotlight.