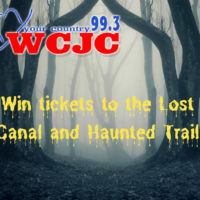 All this week you can win a 4 pack of passes to The Lost Canal and Haunted Trail.  Listen for the key word to text in to our text line for a chance to win!
Text Line-  765-205-1 993
You can click HERE for more details.  The dates available are Oct 23, 24, 30 and 31st.