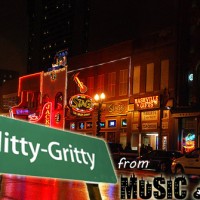 Dolly Parton, Brett Young, and Lauren Alaina are all scheduled to appear, while Jimmie Allen will perform with duet partner Noah Cyrus at the Macy's Thanksgiving Day Parade. The all-genre show will feature performances from all kinds of acts. Of course, due to the pandemic, the parade this year won't look exactly the way fans are used to seeing it. The parade has shortened its route, and will take place in front of Macy's 34th street flagship store without a live audience.
Dolly Parton has partnered with Sonos as the first collaborator on Sonos Radio HD, the audio hardware company's new subscription-based streaming service. Dolly hosts Songteller Radio, a station including her hits, favorite artists and commentary on songs and moments throughout her career.
Not only is Kelsea Ballerini not expecting a baby, she's making it clear that her pregnancy status is none of anybody's business. After the CMA Awards, one Twitter user wondered if Kelsea might be expecting a new addition to her family. She fired back: "I'm sure you mean well, but it's incredibly insensitive to ask or assume if another woman is pregnant. I'm not, by the way. Just carrying around my organs."
… She added: "If I were [pregnant], I'd want to share that in my own time when I felt ready. Let's not judge bloat levels on the Internet."
Carly Pearce smiled on the 2020 CMA Awards red carpet on Wednesday night as if she wasn't days removed from stitches and major dental work to repair her busted mouth. The singer says that a fall on Halloween led to her losing her two front teeth. Carly says, "I had a bunch of stitches in my mouth, looked completely different than what I looked like right now, and it was kind of scary because I knew I was going into the biggest week of my life."
… Apparently it looked as bad as it sounds, she says. A team of doctors understood the pressure she was under to perform and appear at the 2020 CMA Awards, so they did their best to expedite her healing. It worked — nobody noticed anything was amiss during two days of media, rehearsals, and a performance with Charles Kelley. Only after the show did Carly share publicly that she took a Halloween night spill.
… No details about what caused the fall were made available.