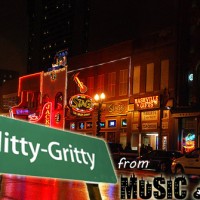 Morgan Wallen's sister has come to his defense days after the singer was caught using a racial slur. On Instagram Ashlyne Wallen thinks cancel culture is "getting out of control." In her first Instagram slide of the post Ashlyne shared: "There are only 3 things you should ever do about a mistake: admit it, learn from it, and don't repeat it." Her post goes on to say: "Cancel culture is the worst thing that has come out of our digital world. It leaves no room for forgiveness and growth, in turn, leaving no opportunity for individuals who have made mistakes to learn from them." • LINK
Thomas Rhett has made a habit of teasing unreleased songs on social media, and his current single, What's Your Country Song, will likely be included on an unannounced album on the horizon. In a new video posted to Instagram, Thomas reveals that he has "some new music coming pretty soon," adding that he's continued to work on new material during the pandemic. He then debuted an acoustic version of one new song called Your Momma's Front Door, which he'd written just a couple weeks prior. It's a song that looks back at his life and his relationship with wife Lauren, whom he first dated when they were teenagers. • LISTEN
Mickey Guyton is a mother for the first time. The singer delivered the news via social media: "The hardest and most beautiful thing I have ever done. Welcome to the world Grayson!" Mickey is married to Grant Savoy. The couple wed in June, 2017 in Hawaii.
Florida Georgia Line's creative resolve only strengthens when the duo work separately on outside projects, as the group's Tyler Hubbard explains: "I was just with [Brian] yesterday, and we were doing a photoshoot and doing some press … there's just a freedom that feels exhilarating, man, on both sides. And something about that really channels creativity. And so, now we're getting to experience a really cool wave of creativity on our own and grow that and nurture that and be supportive of each other."
Maren Morris and her husband Ryan Hurd are joining forces for their duet Chasing After You. Though Maren has provided background vocals on Ryan's previous singles Every Other Memory and To a T, Chasing After You marks the couple's first official studio duet.
… Maren and Ryan met as songwriters in Nashville in 2013, co-writing Tim McGraw's Last Turn Home. Ryan is also the co-writer behind Lady A's hits What If I Never Get Over You and You Look Good, as well as Luke Bryan's Sunrise, Sunburn, Sunset.
Miranda Lambert is getting back on stage. On Monday she announced on Instagram that she is performing three shows in April at Billy Bob's Texas, marking her first concert in more than a year. Miranda will take the stage at the famous honky tonk in Fort Worth for three consecutive shows on April 22, 23 and 24. Pre-sale tickets for members of her fan club will be available on Wednesday and become available to the public Friday.
… Miranda's announcement added a disclaimer that the shows would have reduced capacity, be socially-distanced, and follow "strict" COVID-19 protocols.
Kellie Pickler has been named the USO Global Ambassador in support of the organization's 80th anniversary. Along with fellow ambassador, actor Wilmer Valderrama, Kellie will participate in events and engagements for service members, raise awareness of the needs of military personnel, and share ways Americans can help the USO give more than thanks through the organization's Give More Than Thanks initiative.
Kelsea Ballerini is glad she turned of comments on her Instagram. She explains: "I think for a long time, I was reading all the comments, and obviously I loved the good ones, but I would find the bad ones and they would just hurt my feelings. I didn't want to get to a point where I wasn't posting and sharing my life … I think it's relatable and girls need to see that and so, I was like, 'It's either me not sharing, or me sharing and not caring about what people say,' so I just turned [comments] off for awhile."