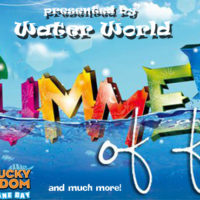 It's the Summer of Fun!  Your chance to win summer fun for you and the family all summer long.
It's presented by Water World Pools and Spas in Marion and Huntington.
This Summer you have a chance to win great prizes to the best amusement parks, and more!
Places like:
and more.
There are many different ways to win.  Call, Text, Facebook, Twitter, Instagram, and more!  Listen in everyday for details on how you can win!