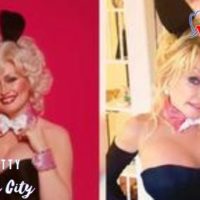 Blake Shelton and the rest of the gang from The Voice will return to NBC September 20. NBC announced the Season 21 premiere date Tuesday.
… Blake, Kelly Clarkson, and John Legend will return to the show's panel of coaches for another season. Blake is the only coach who has taken part in every season of the show since it originally aired in 2011. Nick Jonas was a coach on the last season of The Voice, though he won't be participating in the upcoming season — another pop icon is taking his place: Ariana Grande.
Luke Combs, George Strait, and Blake Shelton are the only country artists on Billboard's list of the Top Paid Musicians of 2020. Luke was #16 making $9.2 million. George at #26 with $6.9 million and Blake was #28 making $6.7 million.
Walker Hayes' song Fancy Like could force an update to the Applebee's menu. The hit song — which reached the top of Billboard's Hot Country Songs chart thanks to viral success on TikTok — name drops the Oreo milkshake from Applebee's. Except that the dessert item actually came off the menu several years back. But thanks to the song, the Oreo milkshake is coming back.
Dolly Parton's husband, Carl Dean, celebrated his birthday Tuesday and so the entertainment superstar celebrated by giving her husband a sexy and nostalgic present. Dolly shared a video of herself in a Playboy bunny-inspired costume, as she let fans in on the surprise she gave to her husband. She captioned the video with: "It's always #HotGirlSummer for my husband, Carl 💝 Happy birthday my love!" • VIDEO
… Dolly said in the video: "Remember sometime back I said I was going to pose on the Playboy Magazine when I was 75? Well, I'm 75 and they don't have a magazine anymore, but my husband always loved the original cover of Playboy, so I was trying to think of something to do to make him happy." In 1978, Dolly posed for Playboy, appearing in the signature Playboy bunny outfit on the magazine's October 1978 cover.
Lefty Frizzell will be the subject of two new films: a biopic and a documentary. TV, film and media production company Extrovert Entertainment has signed a deal with Lefty's family to make the films.
… Born in 1928, Lefty rose to prominence in the 1940s and was eventually widely considered to be one of the best and most influential country and honky-tonk performers to ever grace the stage. His hits included If You've Got the Money (I've Got the Time), I Want to Be With You Always, Always Late (With Your Kisses), and more.
The Oak Ridge Boys have returned to their gospel roots, offering up a plea for peace and happiness in the video for their new track Love, Light, and Healing.