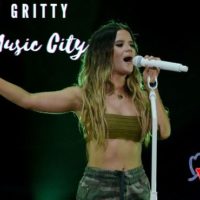 Luke Combs says he's putting the "finishing touches" on his next album, though he hasn't shared details like a title or release date.
Morgan Wallen had a rocky 2021, but thinks the new year will be better. In a holiday message to fans Morgan wrote: "I go into 2022 feeling inspired and free. Inspired to create from the heart and free to share those creations with you guys. I'm so proud of how far we've come together. I still feel like this is just the beginning. God bless y'all. Let's crush this year."
Justin Moore says he warms up voice before each concert by taking shots and singing old country songs.
Maren Morris says her two year old son got a ton of gifts for Christmas, but seemed more interested in the dog crate that was at her family's home in Texas.
Tim McGraw and Faith Hill spent two weeks at cowboy camp in preparation for their roles in 1883. While Tim and Faith have experience with horses, they didn't know anything about controlling horse-drawn wagons. Tim says his 1883 research turned up the top causes of death among settlers heading out West — and death by wagon wheel or falling off wagon was at or near the top.
Kenny Chesney just sold his mansion for $11.5 million. It's 12,600 square feet with a ten car garage on 56 acres in Franklin, Tennessee. Kenny bought it in 2009 for just over $9 million.