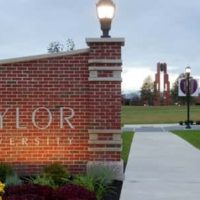 Taylor University's "Clothing Swap," an annual event sponsored by the school's world outreach, is being held today in the university's residence halls and Taylor's World Outreach office.
During the swap, Taylor staff, faculty, and students donate unwanted clothing and/or pick up someone else's unwanted clothing. The swap at the World Outreach office in the Boren Center will be held from 7-8:30pm tonight.
Items left over from the event will be donated to the St. Martin's Community Center in Marion.