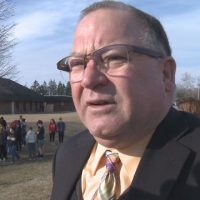 Huntington School Superintendent Randy Harris has resigned. At a special meeting Tuesday Harris resigned, effect the next day.
During the school board meeting, no one on the board had further comments or questions before voting. The board voted in favor of Mr. Hariss's resignation 6-0 with one abstention.
A reason for the abrupt resignation was not provided.
WANE-tv spoke to school board president Matt Roth. He reiterated this was truly a mutual decision, and all thought the resignation was best. He continued the board appreciated Mr. Harris's work he did for the school district.
A search for a new superintendent will begin immediately. In the meantime, Assistant Superintendent Chad Daugherty and Scott Baumgardner will oversee operations