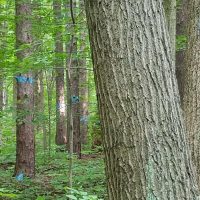 Governor Eric Holcomb and the Indiana Department of Natural Resources have announced almost 25 million dollars in grants for continued trail development across the state. 
In Wabash County, the Wabash River trail will receive close to 1.5 million dollars to connect a trail in Lagro to one at the Paradise Spring Historical Park.  Meanwhile, the Riverside-Jackson trail in Muncie will have 640,000 state dollars to connect residential neighborhoods with Ball State University and IU-Ball Memorial Hospital. 
A total of 17 Indiana communities and non-profits will use these funds to add 42 miles of new trails.