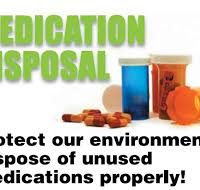 The federal Drug Enforcement Agency has reported back on the numbers from the April 27th prescription drug take back day.
In Indiana, the DEA reports that Hoosiers had 22,757 pounds of unused medication which was safely disposed of.  95 sites across the state partnered with the DEA during this one day bi-annual event.
To find year round disposal locations, visit takebackday.dea.gov.