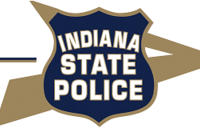 Even though motorcycle crashes across Indiana have declined over the past 5 years, Indiana State Police want Hoosier motorists to be wary of the increase in motorcycle traffic this time of year.
 According to the Indiana Criminal Justice Institute, motorcycles are involved in less than 2 percent of crashes in Indiana, but they make up nearly 13 percent of all state traffic deaths.
 State Police are emphasizing to drivers to always look twice before pulling out or turning.  They say the primary cause of vehicle-motorcycle accidents is when cars turn left into the path of the oncoming motorcycle.
 Find out more at rideindianasafe.com.