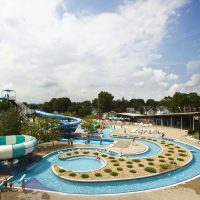 A sure sign of Summer. The Marion Splash House plans to open May 25th.
After strong attendance last year Splash House director Andy Davis says that during the off season more work was done behind the scenes to improve the park. After issues with the wave pool two years ago, work was done fall and winter to assure everything says operational all summer.
You can read more in today's Chronicle Tribune.