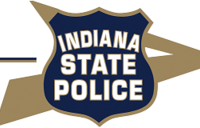 A Fort Wayne man was arrested on I-69 late Wednesday evening after being clocked by an Indiana State Police Trooper traveling at 102 miles per hour.
 The incident occurred on northbound I-69 around mile marker 241 just before the vehicle exited onto state road 332 in Delaware County.  Arrested was 21 year old James Oldham of Fort Wayne. 
 Also discovered was a factory-sealed bag of marijuana and 201 vials of the factory-season liquid THC used in vaping pens—total value in excess of 10,000 dollars.
 Oldham was lodged in the Delaware County Jail.