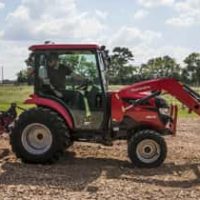 An Upland Farmer was airlifted Thursday after being run over by a tractor. 75 year old John Horine was listed in stable condition at the time he was airlifted to Lutheran Hospital in Fort Wayne. Horine removed a board that was stuck under the front scoop of the tractor. The tractor was still in gear, and when the board was removed the tractor ran over him.
Sgt. James Kenzie of the Grant County Sheriff's Department says Horine complained of pain throughout his body, including his shoulders, chest, right arm and leg. It's believed he suffered internal injuries.
You can read more in today's Chronicle Tribune.