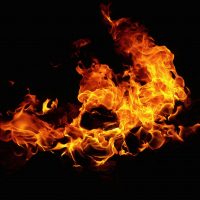 A fire from more than a decade ago is now being called "the biggest disaster in the history of music business."
A New York Times report shows that a 2008 fire at Universal Studios in Hollywood destroyed the master recordings of some of the biggest names in music.
The Times says that a fire that was thought to only destroy a Universal theme park attraction had also destroyed over 50,000 original audio recordings from acts like Aretha Franklin, Guns 'n Roses, Soundgarden, Janet Jackson, Nirvana, Aerosmith and more.
Almost all of Buddy Holly's and John Coltrane's masters were destroyed as well.
The fire also consumed master recordings of Elton John, Ray Charles and Judy Garland.