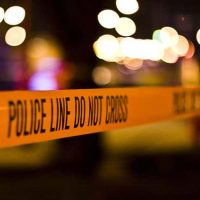 A crash involving a semi and a tanker truck on US 31 just north of Ind. 28 in Tipton County caused a leak of hydrochloric acid.
According to Indiana State Police Sgt. Tony Slocum, the tanker was stopped at a railroad crossing on northbound US 31 when it was rear-ended by a Fed Ex truck, causing hydrochloric acid to leak from the tanker.
People who live in nearby homes were asked to evacuate while hazmat workers contained the leak.
Hydrochloric acid is a corrosive chemical that can cause severe skin damage to anyone who comes into contact with it without proper protection.