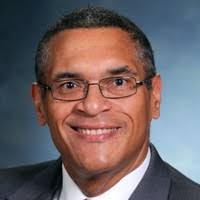 A former state health commissioner wants to be Indiana's next governor.
Dr. Woody Myers is running on the platform of better health care for Hoosiers, education and job creation, he announced at a news conference Wednesday, July 10.
Myers pledged to focus on education, health care and job creation during the campaign.
Myers criticized Gov. Holcomb and the state legislature for providing tax cuts to corporations in efforts to bring them to the state, while "middle class families" are "paying the price."