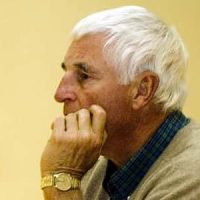 Former IU men's basketball coach Bob Knight has bought a house in Bloomington not far from Assembly Hall.
Property records show Knight and his wife have bought a home that is over 4,800 square feet valued at almost $600,000.
Knight hasn't said whether or not he and his wife will live there full-time.
Knight coached the IU men's basketball team for 29 years.