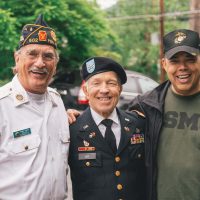 Veterans in Indiana don't have to worry about income taxes on their pensions or other military benefits.
Governor Eric Holcomb signed a new law Sunday that gives former service members a tax break.
The exemption also applies to military spouses.
Lawmakers approved the law with the hope that the tax break will keep more veterans in Indiana after they stop working.