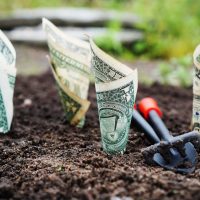 The Lafayette police department will be getting more than $35,000 dollars. LPD applied for the Byrne Local Law Enforcement Assistance Grant.
Deputy Chief Brad Bishop told WLFI that the money is usually used for new equipment, but in the last two years, it's been used to expand the special operation division.
The department has been awarded the grant every year for more than a decade, and usually splits it with the Tippecanoe County Sheriff's Office.
They haven't decided what they'll use the money for this year, but it should be awarded sometime this fall.