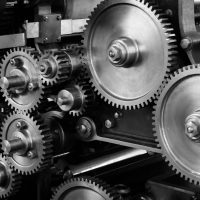 A steel dust recycling plant could be setting up shop in Muncie, much to the outrage of many residents there who said at a town council meeting this week they don't want the plant built there.
The council approved a tax abatement for Waelz Sustainable Products to build its new facility where the old Borg-Warner building used to stand.
But, the project is on hold because the building permit Waelz has applied for is being investigated by the state Department of Environmental Management.
Most of the residents are worried about toxic elements that could be brought to Muncie.