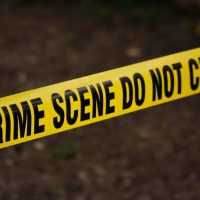 An inmate was stabbed to death at a prison in Pendleton.
Clifford S. Baggett, an inmate at the Pendleton Correctional Facility, was stabbed multiple times by a fellow inmate in the dining hall at around 3:30 Friday afternoon.
Tommy P. Holland is the accused killer.
As Baggett was walking through the dining hall, Holland approached him with a hand-crafted weapon.
State Police say prison staff rushed in immediately after the attack, and Holland surrendered.
Baggett died from his injuries before being transferred to a hospital. Holland is already serving two life sentences for murder.