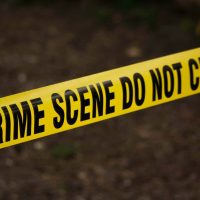 A Muncie couple was arrested for meth and other charges.
Just before midnight Saturday, Indiana State Tropper Michael Garcia pulled over a Cadillac sedan that made a turn without a signal and had a license plate registered to another vehicle on it.
Garcia found the driver, Danny Cook, had a lifetime suspension on his license. His female passenger, Ruth Stewart, was wanted for Check Deception. State police also found a smoking pipe and meth.
Cook was arrested for driving with a suspended license and possession of meth, and Stewart was arrested for meth, paraphernalia, as well as a misdemeanor for Check Deception.