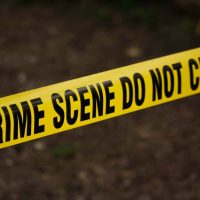 A Carmel man is dead after a verbal argument led to a shooting early Wednesday morning.
Carmel police say it happened just after 2 a.m. when several witnesses called 911 to report a man and a woman arguing outside the Gramercy Apartment complex.
Witnesses say the man had a shotgun, but when police arrived he was dead from a gunshot wound. The woman was unharmed.
It's unclear who pulled the trigger. Police believe this incident could be related to another that happened three weeks ago at the same apartment complex.