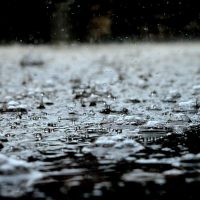 You've heard the expression it's raining cats and dogs, but how about plastic?
Unfortunately, it's not a laughing matter, scientists say they've found plastic while analyzing rainwater samples for nitrogen pollution in the middle of nowhere.
Most of the samples were taken between Denver and Boulder, Colorado, and were found in over 90% of them taken at eight different sites.
Researchers say what's really concerning is the fact that these locations were quite remote.