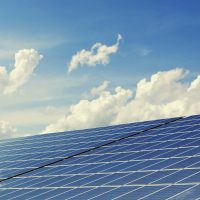 About 90 solar panels were stolen from a solar farm in rural Clark County, near Henryville.
Hoosier Energy, who owns and operates the site, said they are not sure why anyone would steal the panels because they are for commercial use and have no resale value.
The electric companies said no customers lost electricity because of the thefts, but warned that electrical substations and equipment are extremely dangerous, and you could be risking severe electrocution and possibly death.