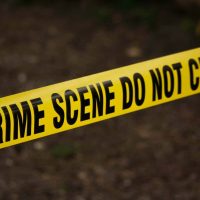 The sheriff in Fort Wayne will have to complete both anger management and alcohol abuse classes as part of his sentence for shoving a teenager during a festival back in July.
Allen County Sheriff David Gladieux will enroll in the county's diversion program that allows people charged with misdemeanors to avoid a conviction on their record.
A special prosecutor yesterday charged the sheriff for shoving a 15-year-old who questioned him during the summer's Three Rivers Festival.
The sheriff's lawyer says he was unprofessional that night but is not guilty of a crime.